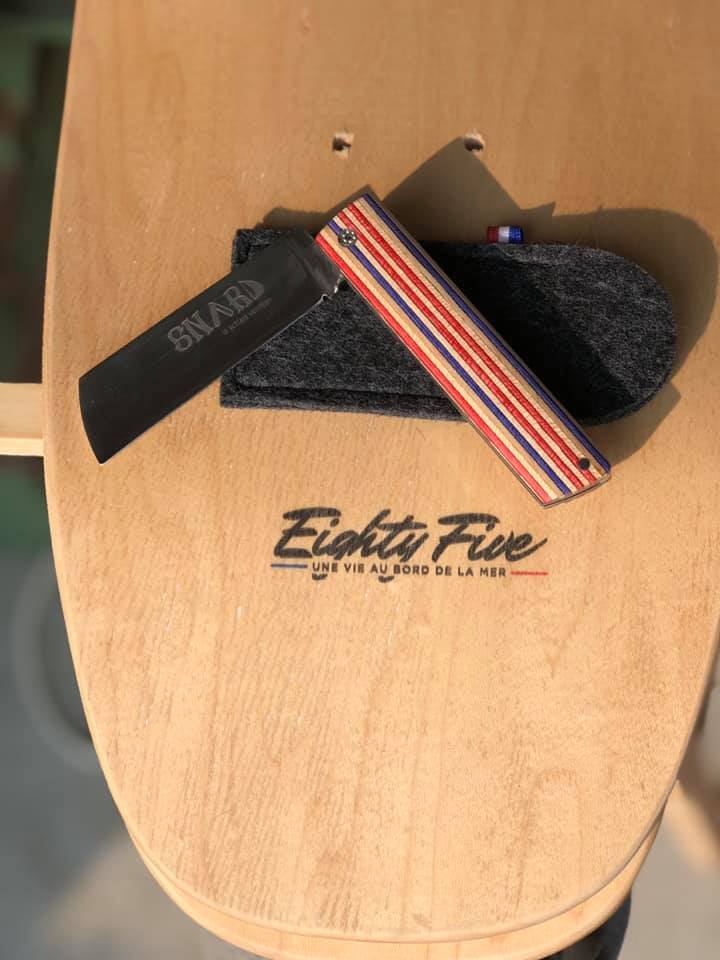 Ça glisse, ça roule pour Eighty Five ! Nous avons le plaisir de vous présenter ce mois-ci Laurent, shaper Vendéen et créateur de Eighty Five. Voici son interview :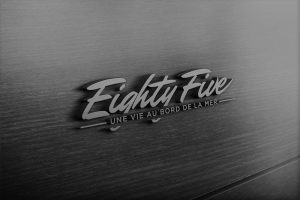 Commençons par une présentation de notre "Shaper of the month". D'où viens-tu ? Quel âge as-tu ? Que fais-tu dans la vie ? Tes passions ? N'hésite pas à donner les informations que tu souhaites pour te présenter.
Laurent, un jeune homme de 54 ans. Fabrication de mon premier skate à 14 ans. Avoir un papa menuisier avec un atelier très équipé aide beaucoup ! Menuisier moi-même, je suis revenu à mes premiers amours après avoir évolué dans le monde du nautisme. Je fabrique également des surfs, toujours en bois…
Depuis combien de temps as-tu commencé le travail du bois ? Connais-tu ce savoir-faire depuis longtemps ?
De formation menuisier, je suis d'ailleurs la cinquième génération. J'ai toujours évolué dans le milieu du bois, bâtiment, nautisme. J'apprécie particulièrement la création.
Très valorisant de partir d'une feuille blanche et d'admirer le résultat final !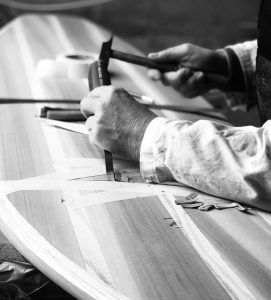 Quel est ta relation avec le bois Canadian ? Pourquoi est-il si spécial pour toi ?
L'érable du Canada est l'essence reine pour shaper un skate. Parfaite adéquation entre la densité, la couleur et la facilité d'usinage.
Comment as-tu choisi le nom "Nom de la marque" ? A-t-il une signification particulière ? une histoire ?
Eighty-Five, quatre-vingt cinq, m'est naturellement venu. C'est mon département, la Vendée. Je suis très attaché à mes racines paysannes. Ça permet de garder les pieds sur terre. Département très bien équipé en skate park, et bien sur nous avons la mer !
Utilises-tu les technologies Roarockit ? Te sont-elles utiles au quotidien ?
J'utilise les produits et plus particulièrement les poches sous vides Roarockit pour la réalisation de board en petites séries. Ils connaissent très bien les produits, sont des spécialistes, et proposent l'ensemble des produits périphériques. Colle, outillages, etc et bien sur une sélection rigoureuse du bois !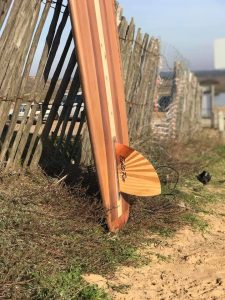 Comment as-tu découvert Roarockit ?
Sur internet tout simplement !
Sur quoi travailles-tu en ce moment ? Quels sont tes futurs projets ?
Je travaille actuellement avec les jeunes de Riders Gang ! Ils sont comme mois des Sables d'Olonne. Je me spécialise dans les petites séries, pub, lots pour compétitions et bien évidement le particulier qui souhaite une board custom !
Un dernier commentaire ou une spéciale dédicasse ? Vas-y c'est ton moment !
Dedicasse à toutes les mamans et tous les papas ! Vos enfants et ados sont mieux dans un park que devant une télé !
Vous pouvez retrouver et suivre les créations de Laurent sur Facebook et Instagram 🙂