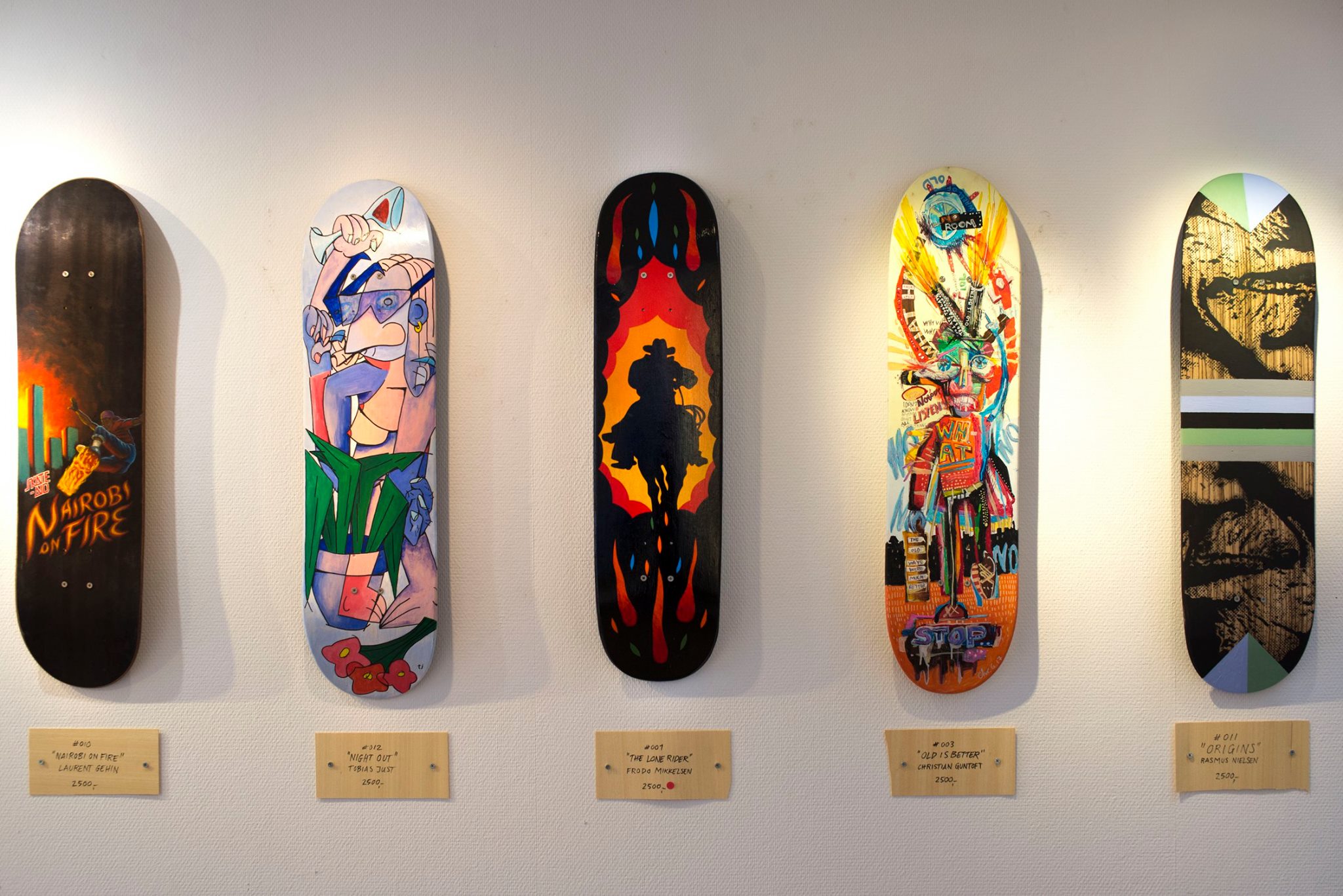 If you are in Denmark enjoy Skate Art and want take part in a very neat project, you'll want to check out Mzungu!
We have recently been in contact with a Danish Skateboard Builder, Casper Haugegaard. Casper is hosting a fundraiser art-show in Copenhagen from the 1st to the 12th of March 2017, at Galleri Bomhuset.  The exhibited boards are made with Roarockit technology and decorated by Danish artists.
"Mzungu" is a support exhibition for skate-aid Kenya. Skate-aid is an NGO which offers free skateboard lessons for children from slum Kangemi on the outskirts of Nairobi. Since there is no opportunity to buy skateboards in the area, the idea is to create a small production of handmade boards, in cooperation with the local skaters. For this, Bomhuset and a total of 12 artists, each decorated a skateboard for the exhibition. The works are sold at 2500kr. PCS. and the sale will go to skate-aid to establish a production of hand-made skateboards in Kangemi slum. The exhibition runs until 12th March. Opening hours: Thursday: 16:00 to 18:00 Friday: 16:00 to 18:00 Saturday: 12:00 to 15:00.
So if you are in Copenhagen, drop by to check out the boards and help support their project!
 
Coming up…
From 19.03.17-20.09.17, Casper will be volunteering as a skateboard-instructor with "skate-aid" at the orphanage "Shangilia".
The Shangilia association is offering street children a home in an orphanage, providing them with an education and a decent life. The orphanage is on the edge of Nairobi, in the Kangemi slum. The aim is to carefully restore the children's self-esteem with acrobatics, music and sports.
In Kangemi, Casper will be setting up a small production of handmade skateboards using Roarockit technology, in collaboration with the local skateboarders.
Read more about Skate-aid's work in Kenya here
We shall also post updates on Casper's project here on our blog, so stay tuned!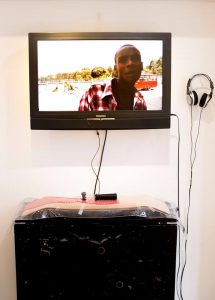 Photo credits: Simon Skipper