Thank you for taking the time to be a part of our "Shaper of the month" articles.
It is a pleasure to see and put forward your work!
– We will start with a little presentation of yourself. Where do you come from? How old are you? What is your life goal and what do you do now?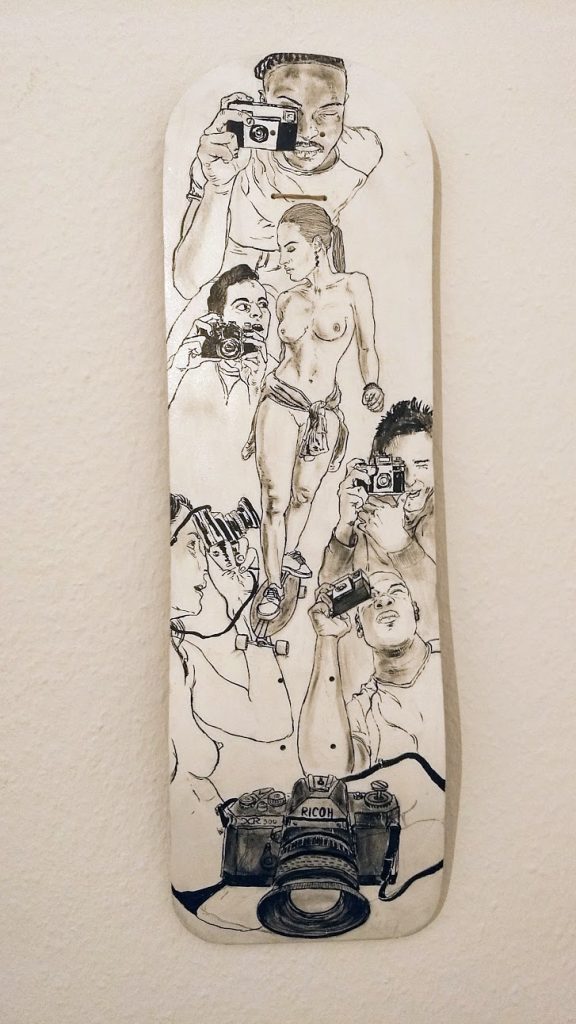 I'm 30 years old from a small town in the south of Brazil but have been living in Germany since 2012. I like skateboards since I can remember and got my first one when I was around 10 years old. It wasn't really a great setup with it's plasticky wheels and rubber bushings, but I learned how to comfortably cruise with it. When I was around 13 I got my first real skateboard and started learning some tricks. I was riding regularly for about 2 years, then on and off until 2012 when I moved to Germany. In 2014 I got my first longboard, which I used to cruise around and commute, but also learned a few dance steps. About a year later I bought a proper dancer, then a mini cruiser, then a downhill deck and so on.
By the end of 2015 I built my first deck, I really enjoyed the building process and the feeling of riding a self-made board, so I started looking more into it and found out about Roarockit.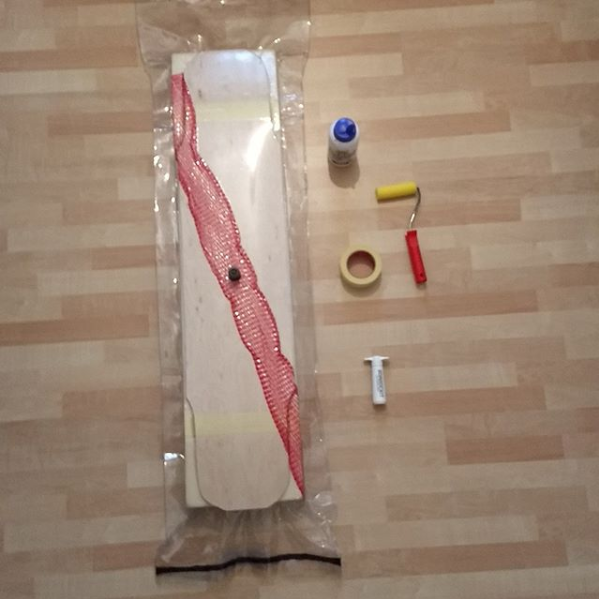 Shortly after I got a TAP kit, better tools and built a couple more decks, which were not perfect, but already much better than the first one. Now my main project is a downhill deck for myself and the crew I'm part of (we are Draft Train Media on Instagram and Youtube). I also have my personal Youtube channel with some skate videos, where I also plan to post the production process of my next decks.
I have the dream to make deck building (and woodworking in general) a way of living, but there's still a very long way until I get to a level of product quality and design that is commercially viable, so for now I keep it as a hobby, improving on every deck I make.
– Have you recently started woodworking?
Yes and no. In my childhood and teenage years I helped my dad build some simple stuff out of wood, like a small house for our dog, and with some friends a small ramp and a grinding box for street skating. The first deck I built was with hardware store plywood and a heavily improvised press with whatever heavy stuff I could find to bend it. It wasn't pretty, but it's still very rideable.
– What is your relationship with Canadian Maple veneer? Why is it so special to you?
It's actually a love-hate relationship. It's a fantastic material to work with, I can bend it relatively easily and the deck I've built with it feels very solid. Problem is, it's a difficult material to find where I live and a bit more expensive than I would like, so that still holds me back. Right now my plan is to use cheaper hardware store plywood for prototyping then when I achieve the results I'm satisfied with, get a batch of Canadian Maple veneer to make higher quality decks.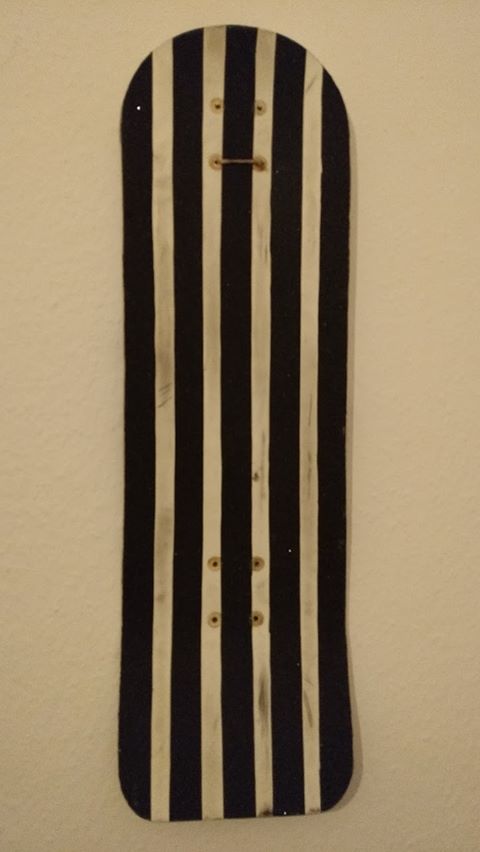 – How did you find out about Roarockit and why did you choose a TAP system instead of another kind of press?
The first time I read about Roarockit was at diyskate.com. I was looking for information about how to build a press and came across the Roarockit TAP, which was a surprise as I had never heard of deck pressing with a vacuum bag. I don't have a lot of storage space or a workshop, I make the builds either on my apartment's balcony or in the building's backyard, so being able to fold and store my press in a shelf made all the difference, which is something I wouldn't be able to do with a bottle jack press for example. The usage is very simple, making a mold out of hard foam is much easier and cheaper than wood or concrete, which is nice for amateur builders as myself, and if you take your time to do it right, the results are outstanding for such a simple deck-pressing method. The tutorial videos on Roarockit's Youtube channel are also excellent and helped me avoid many mistakes.
– You wrote an excellent article of your experience with our kit. You can read the article here. It's a really good one thank you! What is your relation with blogging and the website LongboardEnvy? And why write an article about Roarockit?
I've actually never had a Blog myself. The opportunity to write for Longboard Envy came after I posted on /r/longboarding a short review on the Ronin Cast Katana trucks I had recently bought. I couldn't find any reviews on it so I decided to share my experience with them with the community, then JC from Longboard Envy contacted me inviting for a guest post with a bit more in depth analysis of those trucks. Some time after that, he invited me to write on an ongoing basis and I joined.
The idea of writing about the Roarockit TAP bag kit came from both the need of original content for Longboard Envy and some tips and details about using it that I gathered by reading articles about it, watching tutorial videos and my personal experience designing and building a deck. I wanted to put it all together in one place to help first builders get a good idea of the whole process.
– What are you working on now? And what are your future projects?
Right now I'm sketching some ideas for boards I want to build for the next season. One of them is a 1960's style, flat, solid wood board. I really like how they look and I want to learn how to stain wood. I want to learn how to apply fiberglass and carbon fiber in order to build a light but super stiff downhill deck and I have a couple of waiting orders from friends for a cruiser and a slalom deck.

– Any comments or special thanks?
Thank you Roarockit for inviting me to be part of Shaper of the Month and for making it's products available in Europe, to my friends who support me in deck building, specially Kim and Roberto who painted the amazing custom art on my decks, and the longboarding community on Reddit who is really helpful as well.
Thank you ?
Youtube: Matheus Iark