Today, we would like to introduce David Zuber, skater, designer and builder.
Following several email exchanges, David sent us some images and details of a school project he had been working on. His project intrigued us, so we wanted to find out more…
"I started Skateboarding when I was about 11 years old. Now I'm 27 and it is still a big part of my life.
Without realizing, skateboarding introduced me to the creative aspects of life like Illustration, photography, product design and gave me a kind of outside the box thinking on the way.
Of course, I have never been the best in school but finally I'll start my studies in product design this month – thanks to skateboarding for all of this. "
1 – You recently built a very neat school project, can you tell us a bit about this ?
"This was a three and a half weeks project at the ZHDK in Zurich. The topic was up to us and we could work quite freely.
My mind is a mess and I usually jump from idea to idea and try to figured out a lot of different things in one project.
The Goal was to make a customizable nightstand but as always, the process is the destination.
I started with a LEGO grid went over child wood puzzles, created a body in cinema 4D that moves depending on what kind of object (Things usually found on your nightstand) is falling on to it so I can create depth out of a two-dimensional plate.
At the end I ended up cutting the Roarockit veneer by laser cutter and layering them up.
I tried to figure out a way to get loose of the two-dimensional surface and create a customizable mini table."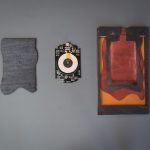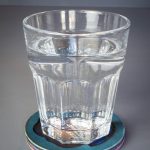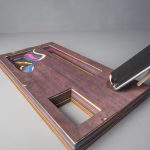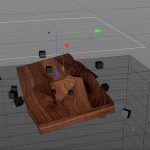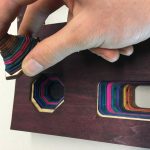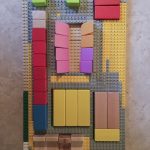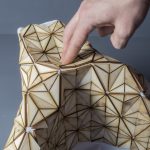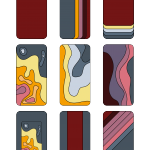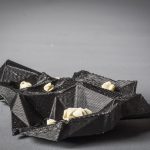 2 – You used Roarockit material to do so, how do you find it so far and how did it come into play with your project ?

"I realized if I want to go into depth, I need to have a material to push the depth even further. So Lucky I skate and know that skateboards are made out of thin and colorful veneer to gain even more depth.
Since my mind never stops, I had to do something with the leftovers and created an induction charge, a lamp and so on. For my this was the biggest satisfaction during the whole project."
Working with the Roarokit material was very interesting it gives you a lot of opportunities and you even discover a lot more during the process. One of the more interesting methods was bending the wood to give it a new shape without using glue."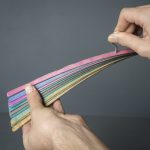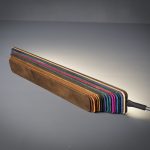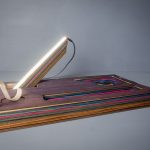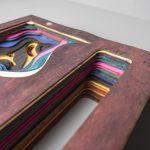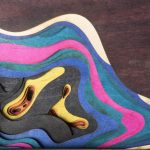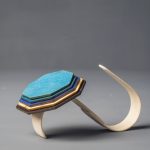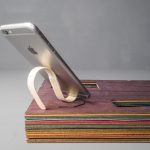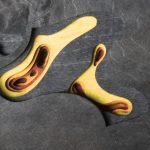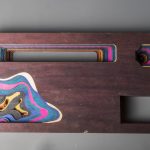 3 – You also recycle old skateboards, when did you start this project and what does it involve ?
"The first project I ever made was around 2014. After this I teamed up with some one of our skate group who was interested to work together on the same topic.
The main point is to simply recycle old skateboards. After a long time, we figured out how we can build bigger plates to create tables and furniture.
We always try to push the material to the limit and use it differently. We now also create bowls and are working on some smaller goods to finally put it on our web shop that should come soon.
But still my favorite thing to do is figuring out things and make up crazy concepts in my mind."
4 – Any future projects in mind ?
"OOOh yes my mind and notebooks are full of them.
I just made a concept to use some more Roarokit material but we first have to finish a 2.8×1.1 meter Table haha."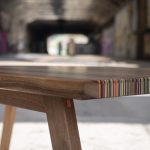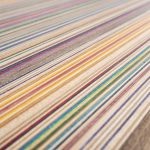 Instagram: @waerchi_nr8
5 – Any comment, special thanks or favorite saying you would like to add ?

"Boys and girls keep skating and remember to always leave the skateparks and spots clean from trash.
To the Roarokit team, keep making this great material and keep the community up.
@Solothurn, it is finally time to give us a skatepark!!!
A big THX to my Teammate I know it isn't always easy to work with me.
THX to all my skate friends and supporters of our wärch-Nr.8
THX @ Caroline Krajcir Who took the pictures of our Workshop
And of course, THX to my family and my girlfriend who are always supporting my!"
Follow and see more of David's work on his instagram page.