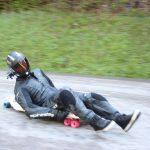 Today we are taking a moment to introduce Julien Fouchard: Roarockit Skateboard Europe's Luge Team Rider.
This introduction is very overdue, as Julien Fouchard has now been riding for the Roarockit Team since 2016.
An enthusiast of the Street Luge and Classic Luge, Julien has been riding since 2012 and started riding competitively in 2013.
His accomplishments include:
Season of 2014
3rd place Street Luge Championships of the South-West of France
4th place Classic Luge, Pyrenee Championships
15th place Classic Luge, France Championship (CDF)
9th place Classic Luge, International Championships (IDF)
Season of 2015
5th place Classic Luge, France Championship
Season of 2016
3rd place, Classic Luge France Championship
5th place, Street Luge, France Championship
Season of 2017
Couldn't compete due to car problems
We met Julien back in 2014 during events such as Peyragudes Never Dies, Le Rigalet, La D35 (…etc.). So many great events out there!
Julien was looking for a Luge that would meet his needs and enable him to take part in Championships and events across the world.
Roarockit technology makes it possible to build all types of custom boards, but a Street Luge entirely made of veneer and vinyl glue with oversize dimensions and shapes had not yet been done. We were up for the challenge and launched ourselves into the making of a unique Street Luge!
After several months, the first luge was ready. Made entirely using the Roarockit Thin Air Press, Canadian maple veneer and Titebond III glue. Julien participated in several freerides to test it, see if improvements were needed and to get a maximum amount of feedback on the board from other riders. Returns were positive but some improvements could be made: a little wider and shorter.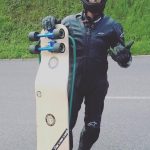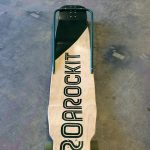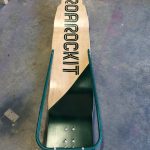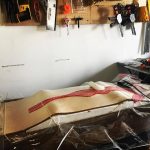 The second prototype was then a success! A Street Luge entirely handmade with Roarockit technology, a one-of-a-kind Luge.
The making of this first Street Luge entirely out of veneer is a great pride. A successful collaboration between rider Julien Fouchard, who brought his knowledge of the discipline and Roarockit for the technicalities of the build. The graphics were done by rider and artist Thomas, aka LeGrinch, Lako – Art & Co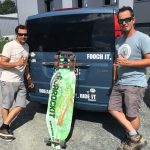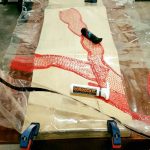 This coming season of 2018 Julien will be taking part in several Freerides: the Rigalet, Montaut Express, Saint Pathik…etc.
And also the IDF championships: Transylvania, Kozakov, Verdiccilio.
We are thoroughly looking forward to following his accomplishments this season and are stoked of having such an awesome Roarockit Ambassador and Team Rider!
Plus big shout out to Julien, for his input on the successful build of the Street Luge !
May it be a successful year of downhill events for Team Rider Julien Fouchard!
DREAM IT, MAKE IT, RIDE IT